News
Let's Stay in Touch
Like Mother Nature, life at the Vegan Agrivilla I Pini is constantly changing. Over the years our guests have become like family to us and it is very important for us to stay in touch! Even if you are not physically with us, you can reminisce on your time at the Agrivilla I Pini by keeping up to date on our offers, events and celebrations.
Englisch
Deutsch
Italienisch
Vegan
Winemaker
Yogateacher
Comfort & Hospitality: Lunch at I Pini
At Vegan Agrivilla I Pini our guests' comfort and relaxation is our utmost priority. We are expanding our hospitality offer to include a light, daily lunch service. Our plant-based kitchen will provide a menu of simple dishes made with pure, genuine ingredients. Dishes are based on what fresh, local ingredients are available in our vegetable garden. Our healthy and delicious lunches can be enjoyed with a glass of local wine, beer or kombucha. Whether relaxing in the shade on the terrace or by the pool, lunch at Farm Restaurant I Pini is a lovely time.
Englisch
Deutsch
Italienisch
Vegan
Winemaker
Yogateacher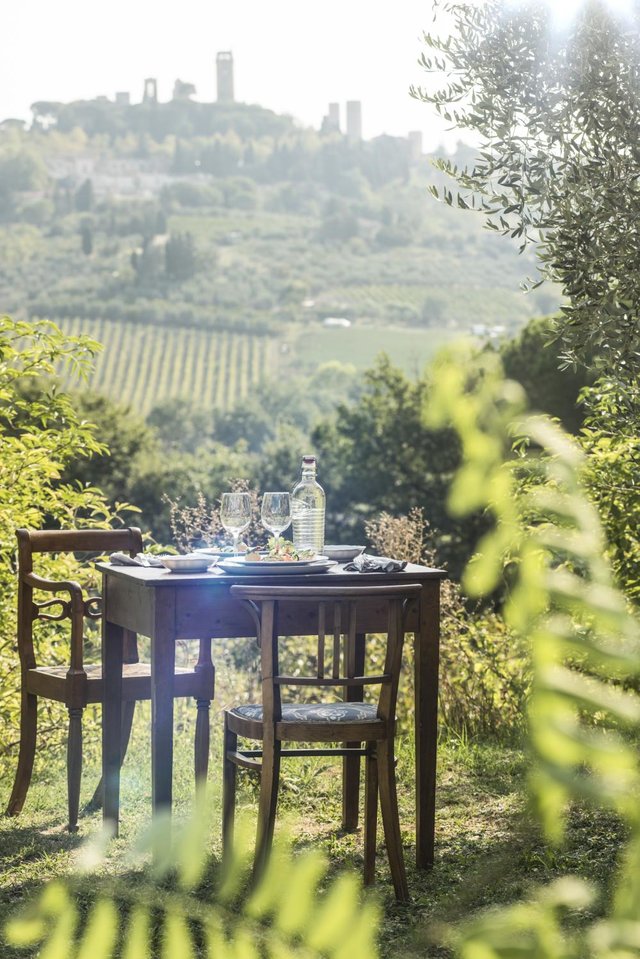 I Pini is amongst Europe's Top 100 Hotels
Vegan Agrivilla I Pini in Tuscany has been featured as one of the most beautiful hotels in Europe and voted second when it comes to sustainability. Thank you @geomagazin for this honourable award. We feel very grateful to be part of the Sustainable Game Changers and are glad to see that vegan tourism is on the rise.
Englisch
Deutsch
Italienisch
Vegan
Winemaker
Yogateacher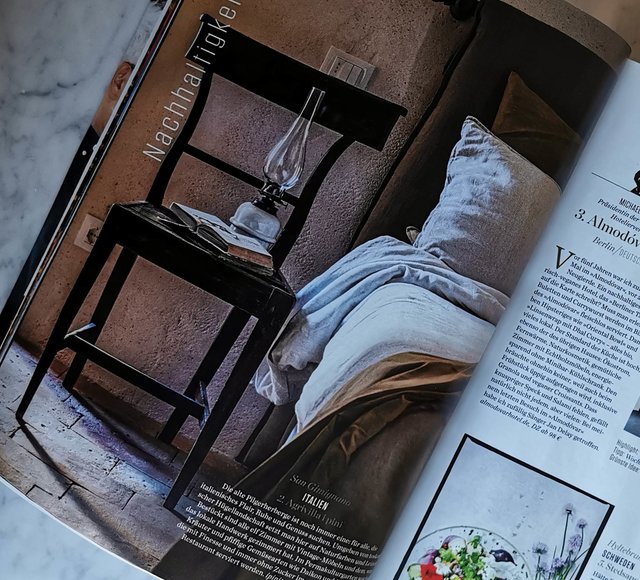 Wild Salad
INGREDIENTS
Cooked chickpeas with basil green pesto. Purple kimchi. Wakame seaweed salad with lentil Tamari, sesame and umeboshi. Roasted lemony carrots and leeks. Activated herbal seeds. Sprouts. Lemon and extra virgin olive oil dressing. Wild edible flowers.


PURPLE KIMCHI
Vegetables: 1 red cabbage thin sliced. 3 carrots fat grated. 1 tbsp of salt.
Paste: 1 sliced red onion. 3 cloves of peeled garlic. 1 red chilli cut into chunks. 1 thumb of ginger cut into chunks. 2 juiced lemons.
Spices: 1 tsp of anise seeds. 1 tsp fennel seeds. 1 handful green basil
Cut the veggies and sprinkle salt on them, massage firmly until soft. For the paste, take all the ingredients after peeling and cutting and place them in a food processor and blend until it becomes a paste, add little water if necessary. Activate the spices in a small sauce pan by slowly heating them for 50 seconds. Stir them into the massaged veggies. Combine all ingredients and let them rest in a glass jar, push all the solid to the bottom. Place a cloth with a rubber band on the jar lid.

Keep on pushing the kimchi to the bottom making sure the liquid is covering the mixture. Ferment the kimchi for 10 days outside the fridge. It can be stored in the fridge for ages as long as you keep the liquid on top of it.
Englisch
Deutsch
Italienisch
Vegan
Winemaker
Yogateacher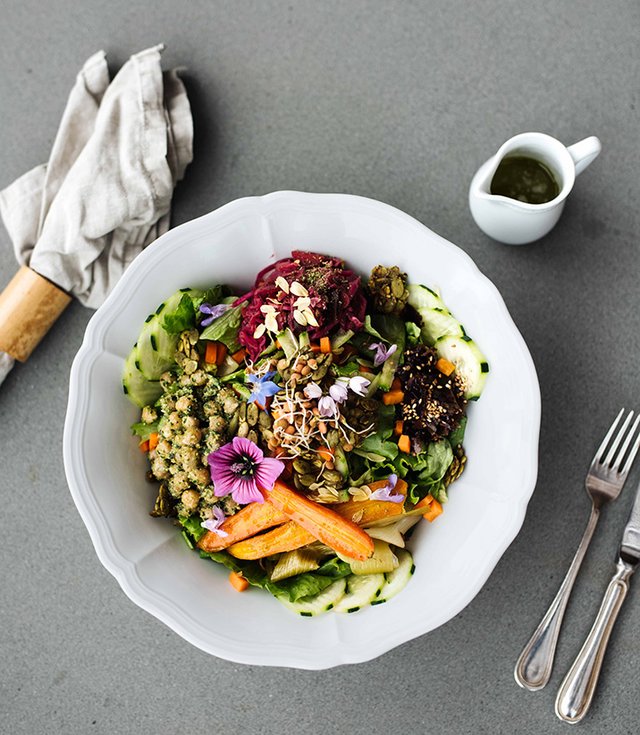 Veg Lab
The Veg Lab is a multi-use indoor studio and showroom intended to host creative and cultural exchange. This shared space features a library, creative workshop area and showroom to shop our homemade vegan wines, olive oils, herbal teas and marmalades. At Vegan Agrivilla I Pini we love to host curious and adventurous travellers that are looking to awaken their creative spirit and meet like-minded people. We are excited to offer the Veg Lab to host a workshop, share your passions for sustainability and vegan cuisine and peruse the library.
Englisch
Deutsch
Italienisch
Vegan
Winemaker
Yogateacher