Vegan Farm Restaurant I Pini Tuscany
100% Vegan, 100% Organic, Always
Our recipes are innovative and colourful yet inspired by the rustic culinary traditions of Tuscany. There is a certain creativity rooted in working with what you have. Our chefs cook with seasonal, local and organic ingredients and constantly craft new scrumptious meals for our guests. The end result is pure and uncomplicated, yet bursting with flavour and inspiration.
From our tranquil terrace, you may toast to a slower, sweeter life while the sun sets over San Gimignano. At Vegan Restaurant I Pini, we create a culinary experience that delights the senses. The colours of the sunset, the caresses of the gentle breeze and the exquisite, natural flavours equal an experience that is truly unique.
Englisch
Deutsch
Italienisch
Vegan
Winemaker
Yogateacher
Seed to Table
Integrity that you can Taste 
Our plant-based restaurant in Tuscany is synonymous with natural, vegan and organic cuisine. We are proud to be Seed to Table, from the garden to the plate. Our food is prepared by creative and compassionate minds who carefully transform every ingredient at the peak of its season. This is a new, intriguing form of Tuscan cuisine: vegan, creative, simple and carefree.
Where do we source our ingredients? As much as possible, from our organic permaculture garden where we assure the highest nutritional values. For the rest, we source from organic farmers of the region.
Englisch
Deutsch
Italienisch
Vegan
Winemaker
Yogateacher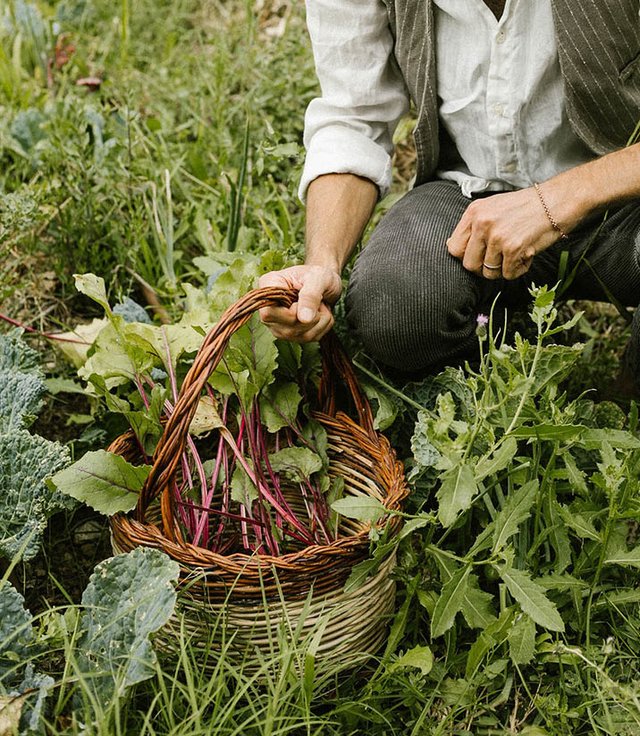 A Breathtaking View 
Cultivating Presence
There is nothing quite like enjoying a glass of homemade kombucha or a bottle of ancestral wine while the sun sets over the gleaming skyline of San Gimignano. So many little things go into creating the perfect ambiance. Like the awe-inspiring, romantic landscape, the delicious, energizing cuisine and the gentle sounds of happy conversation. We are delighted to offer a relaxing atmosphere for our guests while they dine. It is our utmost pleasure to create a dining experience that is truly memorable. This peaceful ambiance at Vegan Restaurant i pini in Tuscany allows you to truly be present and relax into intimacy. Let us bring you closer together.
Englisch
Deutsch
Italienisch
Vegan
Winemaker
Yogateacher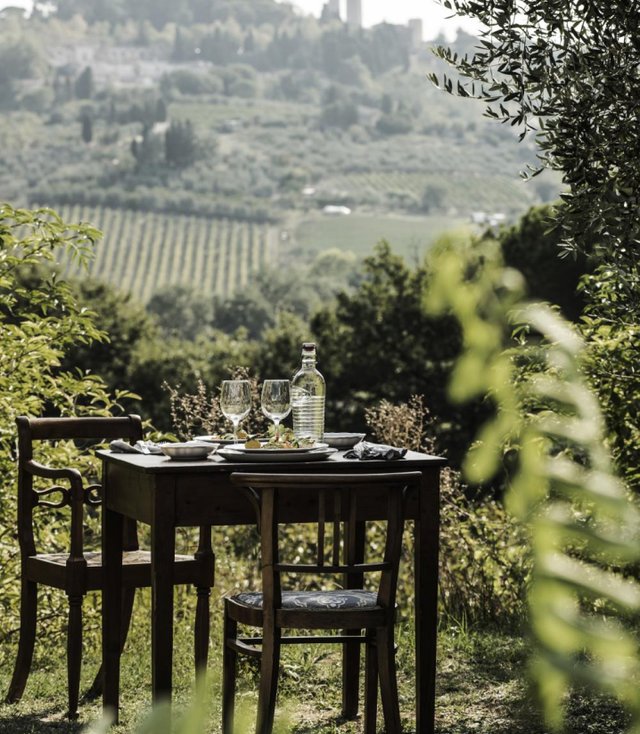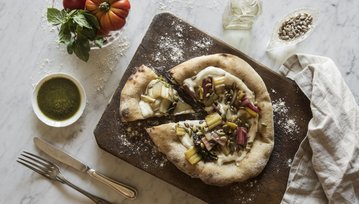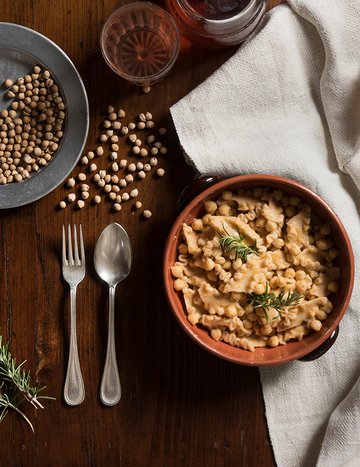 Farm Restaurant Agrivilla I Pini
Our restaurant is open to the public daily for Breakfast, Lunch and Dinner from April to October.
Breakfast 08.00 - 10.00
Lunch 12.30 - 14.00
Dinner 19.00 - 20.30 (time of beginning)
For bookings:
info@ipinitoscana.com
+39 0577 940 650
Seats are limited, so please reserve your table in advance. No walk-ins please.
Free private parking is available on-site, please simply ring the bell once you reach our entry gate.
Our place is 100% vegan and 100% organic and we exclusively transform local produce, directly from our garden or neighbouring small farms. We use carefully selected, wholesome food (like integral sea salt, whole grains, stone milled flours made of old grain varieties that contain little gluten, etc). No refined sugars nor refined grains. Everything we make is made from scratch. We would like to inform you that due to the complexity and delicate balance in the combination of ingredients and flavours in our dishes, we are not able to accommodate food allergies and / or intolerances. A gluten free option is possible, if requested in advance.
Englisch
Deutsch
Italienisch
Vegan
Winemaker
Yogateacher