Azienda Agricola - Organic Farm
Living in Colourful Harmony
Our Edible Food Forest is where we put all of our philosophies into practice. Using the gentle methods of natural farming, we work according to the cycles of the seasons and the moon. We grow a variety of vegetables, fruits, and medicinal and culinary herbs to nourish all that come to visit – from our international guests to the bees and butterflies that keep everything moving. Observing and tending nature's cycles allow us to fulfil an ancient human desire to provide care and nourishment. The colours, shapes and aromas of our harvests overwhelm us with gratitude and pride for the health and vitality of our ecosystem.
Englisch
Deutsch
Italienisch
Vegan
Winemaker
Yogateacher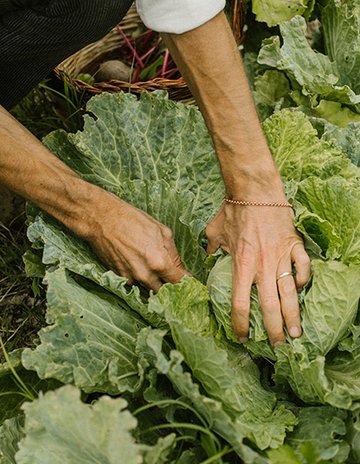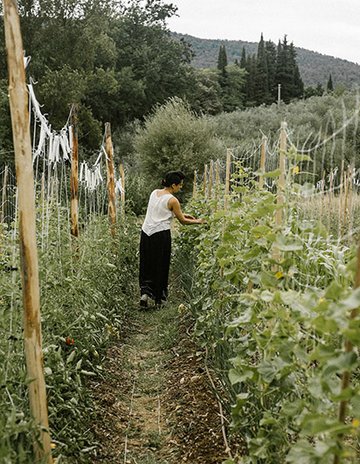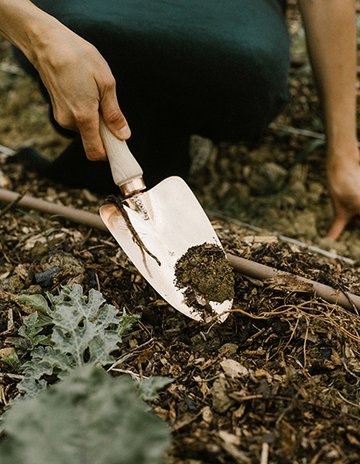 HORTUS
Our Quality Natural Brand
Our villa and services are guided by the HORTUS quality seal, which reflects our values towards protecting the integrity of our natural environment and culture. In all that we do, we prioritize products, services and experiences that are sustainable, seasonal, organic, vegan and handmade. By cultivating all that is colourful, slow and unique, we uphold the natural and cultural traditions of our bioregion in the heart of Tuscany.
Englisch
Deutsch
Italienisch
Vegan
Winemaker
Yogateacher
Organic wine
Tuscany is its wine, plain and simple. Vegan Agrivilla i pini has attracted grape cultivators and winemakers for hundreds of years. Here we give life to harmonious natural and vegan wines that represent and respect the local terroir. As it is our duty to nurture and protect the environment's wellbeing, our wines are without chemical additives. The organic wines of Agrivilla i pini are sincere, refined and always vegan.
The historic vineyards at i pini near San Gimignano are situated in an ecological terrain of ancient fossil remains and vast deposits of limestone. Covering a landscape of over 12 acres, the vines are more than half a century old. The natural aroma and noble taste of our wines are reflected in the purity and heritage of these lands.
Englisch
Deutsch
Italienisch
Vegan
Winemaker
Yogateacher
Cantina
At vegan winery and eco farmhouse i pini, we firmly believe in the wisdom of nature's processes. We guide these ancient cycles with mastery, perseverance and patience. In spring and summer, the grapes fruit and ripen on the vine. Every autumn, the grapes are harvested by hand during the communal Vendemmia. After the first careful pressing and purification, the natural sedimentation slowly encourages fermentation. Under the glow of the moon's constant cycles, we find a fitting symbol for these steps, from the vineyard to the cellar.
Englisch
Deutsch
Italienisch
Vegan
Winemaker
Yogateacher
Fresh, Organic Olive Oil
Pure, fresh olive oil is ubiquitous throughout Tuscany, Italy. At Vegan Agriturismo i pini, we are proud to produce an organic, flavoursome olive oil of the highest quality. The plant-based Agrivilla is surrounded by multiple olive groves that have provided a tranquil, silvery backdrop for hundreds of years. In October we invite our guests to participate in the communal olive harvest, spending days picking the beautiful, soft green and black olives by hand. These olives are immediately pressed in a local olive press called a frantoio. Shall we say the rest is history?
Englisch
Deutsch
Italienisch
Vegan
Winemaker
Yogateacher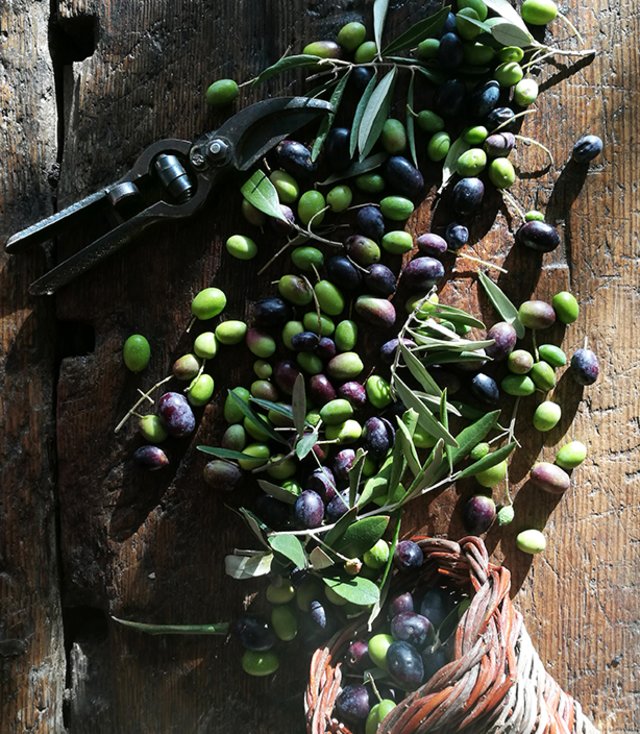 Gift Shop
Our organic, vegan wines, olive oil, herbs, vegetables, smudges, and marmalades are available for purchase. These local and natural products make excellent gifts for your loved ones. After all, an incredible wine is best enjoyed in good company. Make the magic of your Tuscan sustainable travel vacation last a little longer.
Englisch
Deutsch
Italienisch
Vegan
Winemaker
Yogateacher