Events
Let's Get Together
Vegan Agrivilla i pini is not just a place to unwind, but an experience that will expose you to new ways of slow living on the countryside. We regularly schedule recreational and education events at the vegan Agrivilla i pini for our guests to take home a little piece of their vacation. From cooking classes to craft workshops, we want to foster a community of thoughtful people that love to work with their hands and hearts. Immerge in our forward-thinking, sustainable approch to hospitaliy.
Englisch
Deutsch
Italienisch
Vegan
Winemaker
Yogateacher
Wood-oven pizza
Pizza is an integral part of life in Italy; to know it is to love it. We celebrate this traditional icon of Italian cuisine by serving a healthy, homemade, plant-based wood-fired pizza. Artisanally crafted from organic ingredients, we leaven the dough naturally with ancient grains and top the pizza with delicious, fresh produce. You will taste classic flavours such as eggplant and pesto and sample innovative combinations, such as pumpkin and rainbow chard. To round up this tasty experience we serve fresh vegetable and fruit salads.
Englisch
Deutsch
Italienisch
Vegan
Winemaker
Yogateacher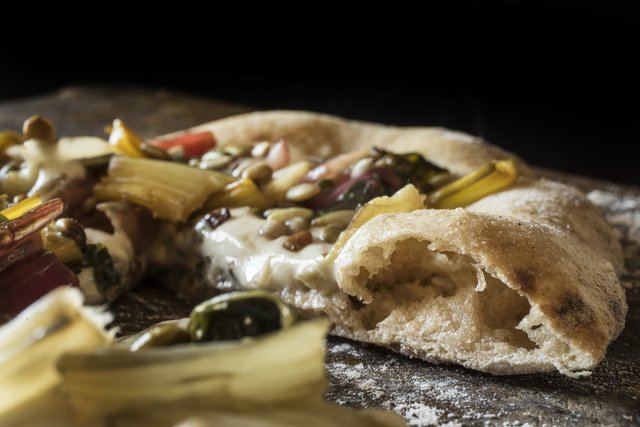 Garden Walk
Our sustainable gardens are inspired by the principles of permaculture, providing a natural source of healthy ingredients for delightful vegan dishes. The vegan gardens of the Agrivilla are a safe space to explore and experience a nature-based lifestyle. Whatever we do, we do it with total respect and synergy with the land. Guided by the guardians of our gardens, you will be introduced to the main permaculture concepts and techniques that we employ at Vegan Farmhouse I Pini. You will learn about the intelligent interactions between our various plants, sustainable irrigation systems and ancient varieties of herbs and vegetables. You will literally taste the magic of nature in all its pure flavours. Come, fill your senses with the harmony of nature and be inspired.
Englisch
Deutsch
Italienisch
Vegan
Winemaker
Yogateacher
Eco Farm Tour & Tasting 
At Vegan Farmhouse I pini, we embrace our mission as stewards of the land by protecting and enriching our environment and making quality products that embody our origins. During the Farm Tour & Tasting you will be guided through the unique Tuscan terroir and agricultural traditions. We'll share insights on sustainable, natural and vegan olive oil and wine making. The tour is followed by an olive oil and wine tasting and paired with plant-based, garden-to-table appetizers freshly prepared by our chefs. In an open and joyful atmosphere, experience how ancient traditions and progressive ecological principles unite to craft harmonious and equitable farm products.
Englisch
Deutsch
Italienisch
Vegan
Winemaker
Yogateacher
Garden Aperitivo
Experience the Mediterranean way of life and join the i pini community by celebrating the Italian art of Aperitivo. There is not a better place to host an Aperitivo than our inspiring and magical Edible Garden. There, our team will create healthy drinks inspired by natural, as well as raw appetizers made fresh from the garden.
Englisch
Deutsch
Italienisch
Vegan
Winemaker
Yogateacher